A stitch in time saves nine, or ninety!
Prevention is always better than cure and nowhere is that more apparent than in the cat rescue business.
At Worthing Cat Welfare Trust we rescued, rehabilitated and re-homed 286 felines last year, about a third of them were kittens.  Whilst we adore kittens – as anybody in their right mind does – the sheer number born without a ready home to go to generates a huge burden on our charity each year, in terms of both financial and human resources.
That is why we are offering up to 100 free appointments on our new neutering, spaying and micro-chipping scheme throughout the months of September, October and November 2020 to reduce the inevitable numbers, which ultimately find their way into our hands.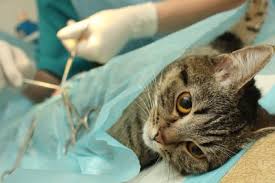 If you have an un-neutered male or an un-spayed female, our veterinary partners will carry out the procedure and Worthing Cat Welfare Trust will pick up the bill.  All you have to do is pick up the cat and all puss has to do is stop producing more little pusses!
Apart from the obvious population benefits, it is also a vital way to reduce the risks to Tom, who wanders around neighbourhoods on the prowl, prone to the very real dangers on our busy roads.  Almost as important, of course, is the micro-chipping, which gives the very highest chance of recovering your cat if he/she does wander off.
To take advantage of this scheme please contact us at [email protected] for further details and an application form.